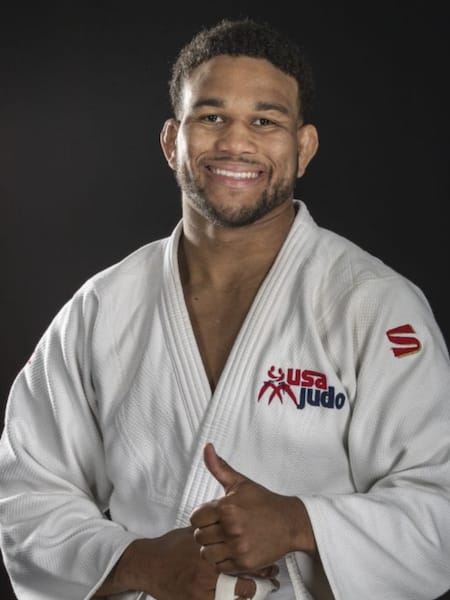 Colton Brown
Colton Brown is a 2 time Olympian and a 5th degree black belt in the sport of judo. Colton started judo at the age of 7 under the world-renowned Sensei Yoshisada Yonezuka in Cranford, New Jersey. At age 12, he won his first junior national title and fell in love with the sport. Colton was promoted to black belt at just 16 years old. The very next year Colton graduated high school and decided to take the first semester off of college to go train in Japan. He traveled alone to Nihon University (Nichidai) in Tokyo to spend 4 months training with some of the best judoka in the world. He trained for 6 hours a day, 6 days a week. Although the trip to Japan was just a challenging mentally as it was physically, that overall experience changed Colton's outlook on training and life in general. He knew after experiencing that, there was nothing he wouldn't be able to overcome.

After leaving Japan, Colton flew to San Jose, California to start college. After his freshman year, legendary coach Yosh Uchida elected Colton as the Team Captain, a role he kept until graduating in 2015. He completed his bachelors degree in Business all while traveling to numerous countries each month in efforts to qualify for the 2016 Olympic Games. Colton was one of six athletes in the entire country to qualify for the Rio Olympic Games.

After competing in Rio, Colton made the decision to leave San Jose and move to the National Training Center in Boston, Massachusetts to train under world-renowned coach Jimmy Pedro. He would spend 2 years in Boston before moving back to New Jersey to finish training for the Tokyo Olympics under his father and coach, Jeff Brown. In 2021 Colton was one of 4 athletes in the entire country to qualify for the Tokyo Olympic Games. Not to mention, he was the only male athlete in the country to qualify. Colton went on to take 9th place in the Tokyo Olympic Games.

Shortly after the Olympics, Colton discovered his passion for coaching. He began giving private and group lessons to people of all ages and skillsets. He quickly realized that helping his students achieve a goal provided him with even more joy than when he won an important title himself. He is now one of the coaches of the United States National Judo Team.

Colton has spent a lifetime traveling all over the world competing, learning, and coaching judo. He is a student of the game and genuinely feels most at peace when he is on the mats helping his students accomplish their goals. His goal as a coach is not only to create champions on the mat, but to help create better human beings through martial arts training.
Colton Brown Competition Highlights

2016 Olympic Games

2021 Olympic Games (9th Place)

6 Time World Team Member

2 Time Grand Prix Medalist

12 Time World Cup Medalist

4 Time Pan American Championships Medalist

3 Time Collegiate National Champion

19 Time International Competition Medalist